How to Hire a Virtual Assistant for E-commerce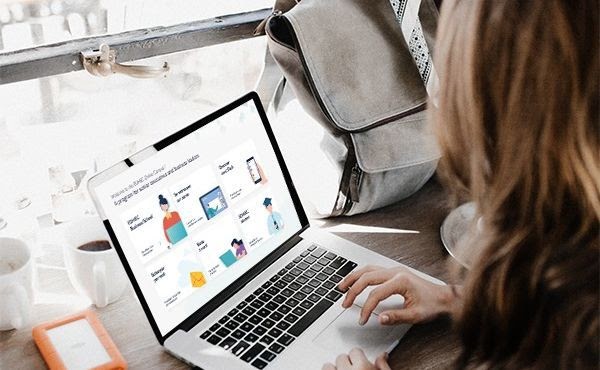 Haven't you heard "Hire a virtual assistant" to ease your stress? It is right, you don't want to waste valuable time and effort in searching for the right person. A virtual assistant is an independent identity that assists with admin, social media market, business development, and other tasks.
Now that you have decided to get a virtual assistant to grow your business, which method will you choose out of the three options:
   

Freelance Platforms

: Here, a person works independently, which means they are not under any company or organization liabilities. Ultimately, they are self-employed. 

   

Agency:

These will have a team of virtual assistants who will always be there for your services and can bring actual results from their experience.

   

Job Portals:

Many websites provide virtual assistants, through their resources. Some of them are LinkedIn, Monster Jobs, UpWork, and more.
These will give you a vast pool of candidates that are eligible to handle your tasks efficiently. It depends on your budget and business requirements. 
Who is E-Commerce Virtual Assistant?
A virtual assistant will understand the client's queries and issues to give relevant information, or create content. In short, they are capable of handling your tasks, which means less work for you. Some daily routine tasks where e-commerce virtual assistants come handy are:
Handle shipping and order process
A trained virtual assistant will help in managing your orders successfully. Some significant tasks that you can assign them are:
   

Compile orders

   

Maintain Order records 

   

Track orders

   

Set up shipments

   

Send invoices
An eCommerce virtual assistant can automate many such repetitive and complicated tasks for your online store.
Stock and Inventory Management
You might want to hire a virtual assistant, who is skilled in managing inventory and stocks. Somewhere a virtual assistant can provide better services are:
     

Check inventory to ensure the  availability of products 

   

Add new inventory if required

   

Update product lists

   

Handle product categories

   

Resolve any errors

   

Keep website updated with the latest content

   

Monitor stock levels

   

Keep track of orders

   

Recommendations of restocking
Manage Exchanges and Returns
Sometimes your products might not meet customer's expectations, or they have made a wrong choice. In such scenarios, E-commerce virtual assistants can communicate with them and handle the further process. Some scenarios where virtual assistants can help are:
   

Communicating with unsatisfied customers

   

Resolve issues instantly 

   

Organized methods to handle queries

   

Pay attention to the customer's action on the store
This would ensure that you will not lose any potential customers. As virtual assistants will assure to resolve their issues in the best method possible.
Customer Service
Every e-commerce store's most important target is to provide customer satisfaction, which requires time, patience, and effort. That is why it would be smart enough to hire a virtual assistant to handle them. Some best virtual assistant agencies have the capability to handle the below tasks effortlessly:
   

Send quick responses to customer queries

   

Handle unsatisfied customers

   

Grab opportunities for cross-selling and upselling

   

Engage with existing customers

   

Respond to customers reviews and feedbacks

   

Follow up with the consumers
Create Newsletter and Press Release
Businesses often have some newsworthy information that should reach the right audience. A skilful e-commerce virtual assistant can create cost-effective newsletters and press release to:
   

Build brand reputation

   

Gain backlinks

   

Grab attention and media coverage
Virtual Assistant Newsletter and press release will definitely help in gaining potential customers. They have the proper knowledge and strategies to improve your presence in the market. 
Maintaining your E-commerce store
Building an online platform is not enough. It needs consistent and professional attention to be successful. With their skills and training, hiring eCommerce virtual assistant can help your store in various ways, like:
   

Manage pricing for your products

   

Change and update your product descriptions

   

Add, remove, and edit product lists

   

Search and replace broken links

   

Update copyright information on the website

   

Add the latest news, deals, and discounts on the website

   

Polish content regularly

   

Upload blog content

   

Add and format images

   

Website optimization for faster page loads

   

Handle server issues for better customer experience
Perform market research
It is vital to know valuable business insights which can benefit you. For instance, you can ask your virtual assistant to handle the below things:
Product Research

Competitor research

Latest Trends in the market

Keyword research 

Target customer research

   

Customer demands
They can also help in compiling their research in systematic reports that are easier to understand. This will save your time as you can easily track valuable insights that can help grow the business.
Manage Finances
A skilled virtual assistant will have a strategy to handle your business finances. When you hire a virtual assistant for financial duties, they will handle the below sections for your business:
   

They will save your time and let you focus on the core responsibilities of the business.

   

They stay updated with the latest policies in the market, which makes it easier to implement required changes.

   

Technology has become an integral part of industries. Virtual Assistants can easily research and guide you on the tools and apps to ensure you make a suitable investment.

Economic situations are unpredictable and affect businesses drastically if not appropriately handled. Outsourcing accounting duties will save your business from such disruptions.
Monitor Online Marketing
The Best virtual assistant agencies are putting their best efforts to increase profit for businesses. They have the right skills to handle such tasks and manage online marketing tools effortlessly. Some everyday tasks that they can run for you are:
   

Add content such as videos, articles, or blogs that helps in increasing user engagement

   

Manage your social media accounts 

   

Schedule posts and blog content on the social media

   

Build communities to promote business

   

Track your influence on the audience and make necessary improvements

   

Create email marketing campaigns

   

Advertise your brand on various platforms
What are the Benefits of hiring a Virtual Assistant?
1.
It makes your life easier
Businesses must have a robust online presence always, which is a complicated task with this growing industry. E-commerce virtual assistants will make your life easier by providing the best services. As they will help to take your workload and handle your time-consuming tasks.
2.
Drive Business Growth
You cannot manage all the tasks by yourself, and you are aware of that! Get talented Virtual assistants in the business and tell them about your requirements. They will look for chances to grow your business in the market. You just have to develop an understanding of your business policies and ethics before the process begins.
3.
Cost-Effective
When you prefer hiring an employee, you need to give them a salary, and also take care of the below things:
   

Taxes

   

Sickness

   

Leaves

   

Compensation

   

Other benefits
Virtual assistants are independent workers, which means you are not liable to handle their expenses. All you should do is hire them for a specific job and pay them as required.
4.
Higher Productivity
In any standard agency, you will have 8-hours of workday, which means less productivity. To your relief, virtual assistants work differently. They focus and dedicate all their time to complete their tasks before the deadline.
5.
Reduce your work stress
The Business owner has many tasks due to which there are chances that they can miss some tasks. In such cases, an e-commerce virtual assistant can come into action and handle some crucial functions like:
   

Market Research

   

Email Management

   

Scheduling

   

Search Engine Optimization

   

Content Writing

   

Data Entry

   

Online Marketing

   

Call Answering

   

Web Development
Professional virtual assistants are skilled in various sectors and help in organizing your store efficiently.
6.
Improve online presence
You need to post regularly on various online platforms to strengthen your brand reputation. Some aspects that you must pay attention to are:
   

Keep a habit of sending prompt responses to the customers

   

Create engaging content

   

Add promotional activities and posts

   

Bring innovative deals and discounts for your customers
An active online presence needs time and persistence. Hire a virtual assistant as they have the best knowledge in various segments. They will help in increasing customer involvement with your platform. 
Which type of tasks should you outsource to Virtual Assistants?
1.
The task that will grow your brand/e-commerce
 A skilled virtual assistant will give you time to enjoy your business and look at the bigger picture. They can tackle a list of tasks to flourish your business:
   

Manage social media channels

   

Prepare analytical reports

   

Carry financial decisions

   

Plan your appointments and meetings

   

Take care of your customers

   

Be an HR department for your business

   

Handle email marketing

   

Manage recruitments

   

Manage internal and client projects

   

Write and public relevant content
2.
The task that will save you time
An intelligent virtual assistant can perform many roles for your business. Having a reliable assistant will help to reap benefits by saving time. Some roles they can play are:
   

Email Management

   

Organize tasks

   

Travel plans and arrangements

   

Reminder services

   

File storage and organization

   

Data entry

   

Administrative tasks

   

Blogging

   

Audio, Images, and Video Editor
You need to decide the tasks that will be better with the guidance of virtual assistants.
3.
The hard task
Might it be tough to juggle between multiple tasks? Well, save your stress as virtual assistants would happily take your workload. Some challenging or complicated tasks you can outsource are:
   

Deep online research

   

Regular data entry

   

Organized data presentation

   

Perform market research

   

Online Marketing

   

Revert to calls

   

Social Media Marketing

   

Email Management

   

App and website development

   

SEO-friendly platform

   

Content Writing
4.
Burden some tasks
These are tasks that need time and knowledge to grow the business. It is best if you outsource some of these to virtual assistants:
   

Bookkeeping

   

Customer Service

   

Data Entry

   

General Research

   

Backlink outreach

   

Product Sourcing

   

Keyword research

   

Basic photo editing

   

Personal Errands

   

Calendar management
5.
Tasks that you do not know about
Many business owners are stuck at such tasks, as they do not know what to do. This might affect business reputation if not handled properly. So, trust a skilled Virtual assistant for such tasks:
   

Testing of website and apps

   

Backlink outreach

   

Social Media management

   

Prepare different reports to know the performance of your platform

   

Backend workload

   

Start new business

   

Handle business activities
6.
The task that will give you returns
Virtual assistants can be a great asset to your business if you know your requirements and expectations. Some ways in which you can leverage more revenue for your business are:
   

Lead generation

   

Increase conversion rate

   

Content Marketing

   

Media outreach

   

Press Release Outreach

   

Build engaging landing pages

   

Sell your services

   

Online advertising

   

Marketing automation
How to hire a virtual assistant: The Whole Process
1.
Search on Google
The first step is simply to take help from a search engine. It will give you an exhaustive list of options to hire a virtual assistant. You need to list down your requirements and expectations from the assistants to choose the best one.  
2.
Check if they provide the service you are looking for
Even if you have chosen the best one, what if they don't offer the service you are looking for? So, ensure that you look at the services they provide and how much experience they have in the same industry.
3.
Check for the pricing
This is essential to know if they fit into your budget. Also, compare various agencies to make sure you don't pay more than required for your services. You can also ask for approximate charges if they are not telling you the exact costing for your project.
4.
Check for the social proof, men power, and hours of availability
They must have a portfolio of their services. This will help to know if they have the right skills to manage your business. A skilful virtual assistant will have strong social proof and should be available all time for your services.
5.
Book a meeting
After you have done deep research about their services, plan to meet them. This can be through video calls where you know if they are genuine and reliable to handle your work.
6.
Ask the questions based on your requirements
Communication is the key! So ask all the questions that pop into your head before hiring them. Some common questions are:
   

How do they approach complicated tasks?

   

What makes them unique from the crowd?

   

Why are they perfect for this service?

   

How much experience do they have in the market?
7.
Ask for a paid trial
This will help you to know if they are the right fit for your business. A paid trial will make you aware if you have made a suitable investment or not. An expert virtual assistant will get on board when you ask for a paid trial.
8.
Final decision
After getting a trial, you can easily decide if you want to continue with them. To avoid stress, make a list of the best service providers. This will give you a backup when something goes wrong.
9.
Sign up a contract
Once you have completed the above steps, it is time to take the final action. Sign a contract with them after you have gone through their portfolio and services.
Which tools can you use to track the performance of the best virtual assistant agencies?
Communication is essential
You need to reach your assistants to clear the requirements of your business. An email is always an option, but sometimes they might not check it and miss important information. So, you need to have a platform where you can get instant replies:
   

Skype

   

Slack

   

Flock

   

Chanty

   

Microsoft Teams
Video Conferencing
There are rare chances that you will be able to meet your virtual assistants face-to-face. Video calls are one of the best ways to avoid complex conversations. Some tools to arrange a video conferencing with your virtual assistant are:
   

Zoom

   

GoToMeeting

   

Google Meet

   

Zoho Meeting

   

Join.me
Time and Activity Tracker
You might pay your virtual assistants on an hourly basis, which means you need to track them regularly. Good time tracking will protect you from time theft. Some popular tools in the market are:
   

Hubstaff

   

Clockify

   

My hours

   

Paymo

   

Timecamp

   

Tsheers
Schedule Meeting and Appointments
Some modern calendars help in creating a balance between your professional and personal life. Here are some tools that might help you:
   

Google Calendar

   

Calendly

   

SimplyBook.me

   

Setmore
Project Management
Many startups need an excellent virtual assistant for their project management. These software products help them find the answer to common questions like:
   

What should be my next move in the market?

   

Who should be eligible to take this specific task?

   

Which project is at high risk?

   

How can you be more productive?
Project management tools that can serve you better are:
Social Media Management
It is essential to have a solid social media presence as it grabs the visitors' attention and helps in gaining organic traffic. The most effective tools in the market are:
   

Buffer

   

Hootsuite

   

Later

   

Sprout Social

   

Oktopost
Conclusion 
Hire a virtual assistant to invest your time and money in what matters to your business growth. Don't stress yourself on time-consuming daily tasks. As a skilled virtual assistant can do them efficiently. Now you must have understood the importance and effect that a virtual assistant can bring into your business with their productivity.