The Evolution Of Dropshipping VA: What Makes It The Best?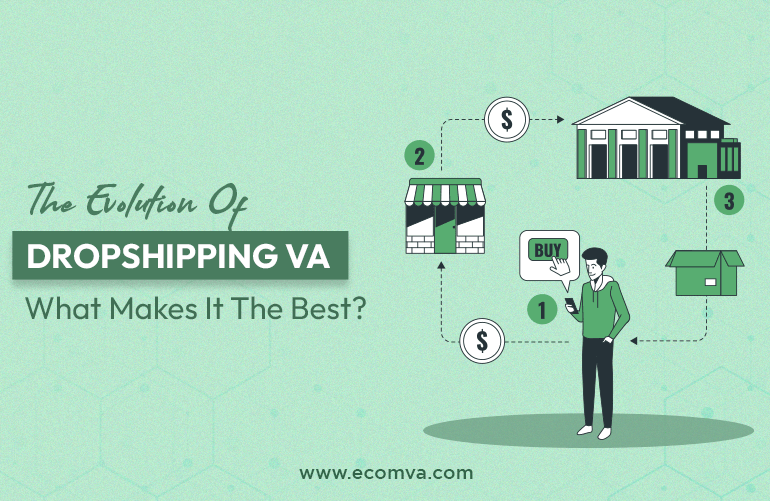 Are you working on the right track to growing your online business? What if we could remove the time-consuming and repetitive tasks from the list? 
Life would be easier, right?
Did you know that you can earn 18.33% more profit using dropshipping experts for your business? Well, a dropshipping VA is here to help you. When you step into the fastest-changing industry, meeting the latest demands and trends is important to run a successful business. 
Fulfilling customer orders, handling social media, and timely responses are not everything you require to run a business.
What is dropshipping?
The process is used to fulfil the requirements of a store without stock. Here, it will purchase items from a third party and ship them directly to the customers. The best part is that seller does not have to take any responsibility for managing the products.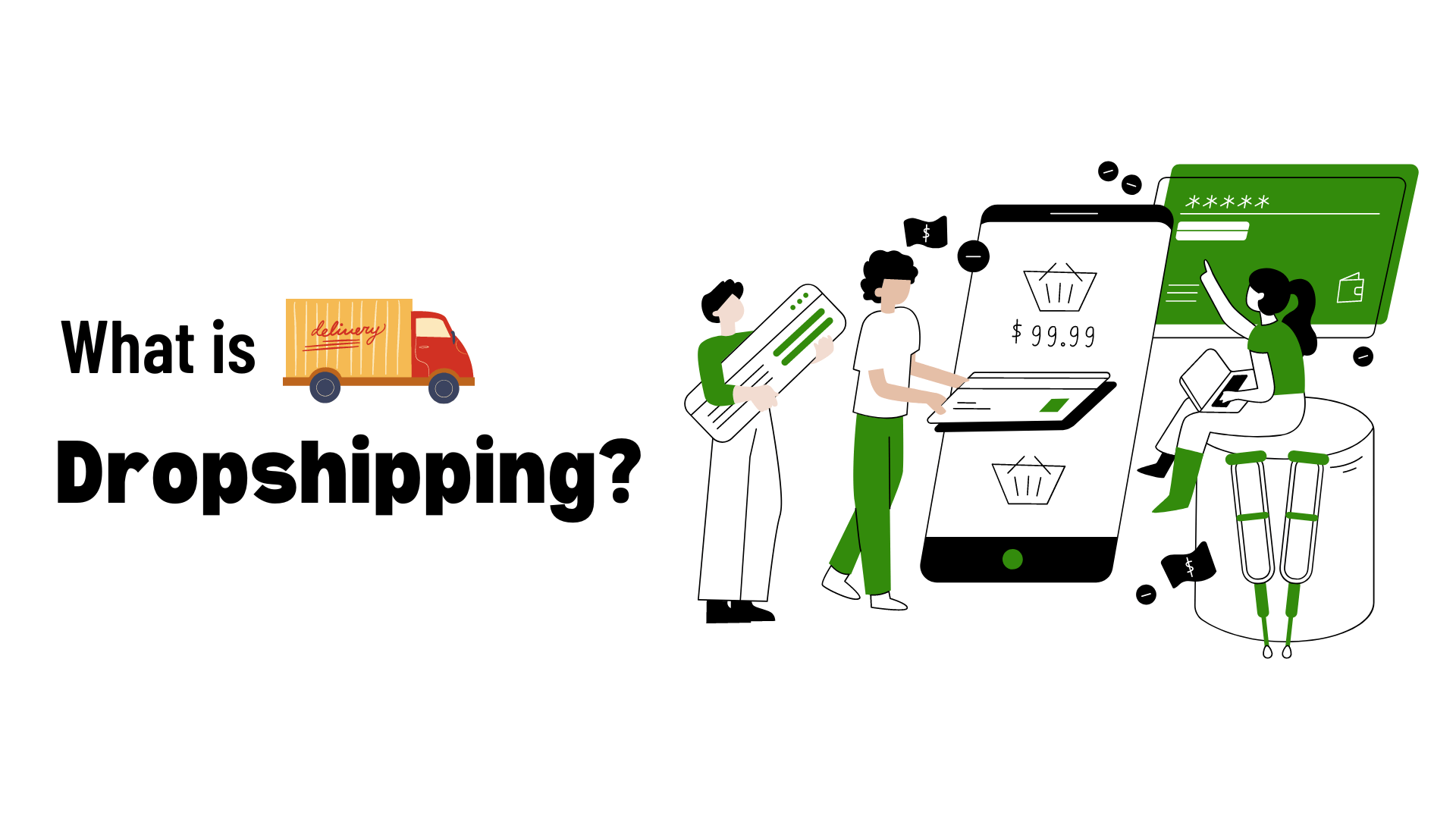 The three elements of this process are:
Manufacturers: They will create the products. They normally sell in bulk to wholesalers.
Wholesalers: These people will buy and stock the products from the manufacturers.
Retailers: They are responsible for selling the products directly to the public.
A retail store manager relies on third-party suppliers for shipping and order fulfillment. It would be best if you did not have to deal with stock products, physically take stocks, or order inventory. It will save operational costs.
What is a Dropshipping Virtual Assistant?
A person capable of dropshipping by performing deep research, processing orders, managing information, searching keywords, editing images and product descriptions, and conducting competitive analysis. An expert dropshipping assistant will save your resources and money while growing your business.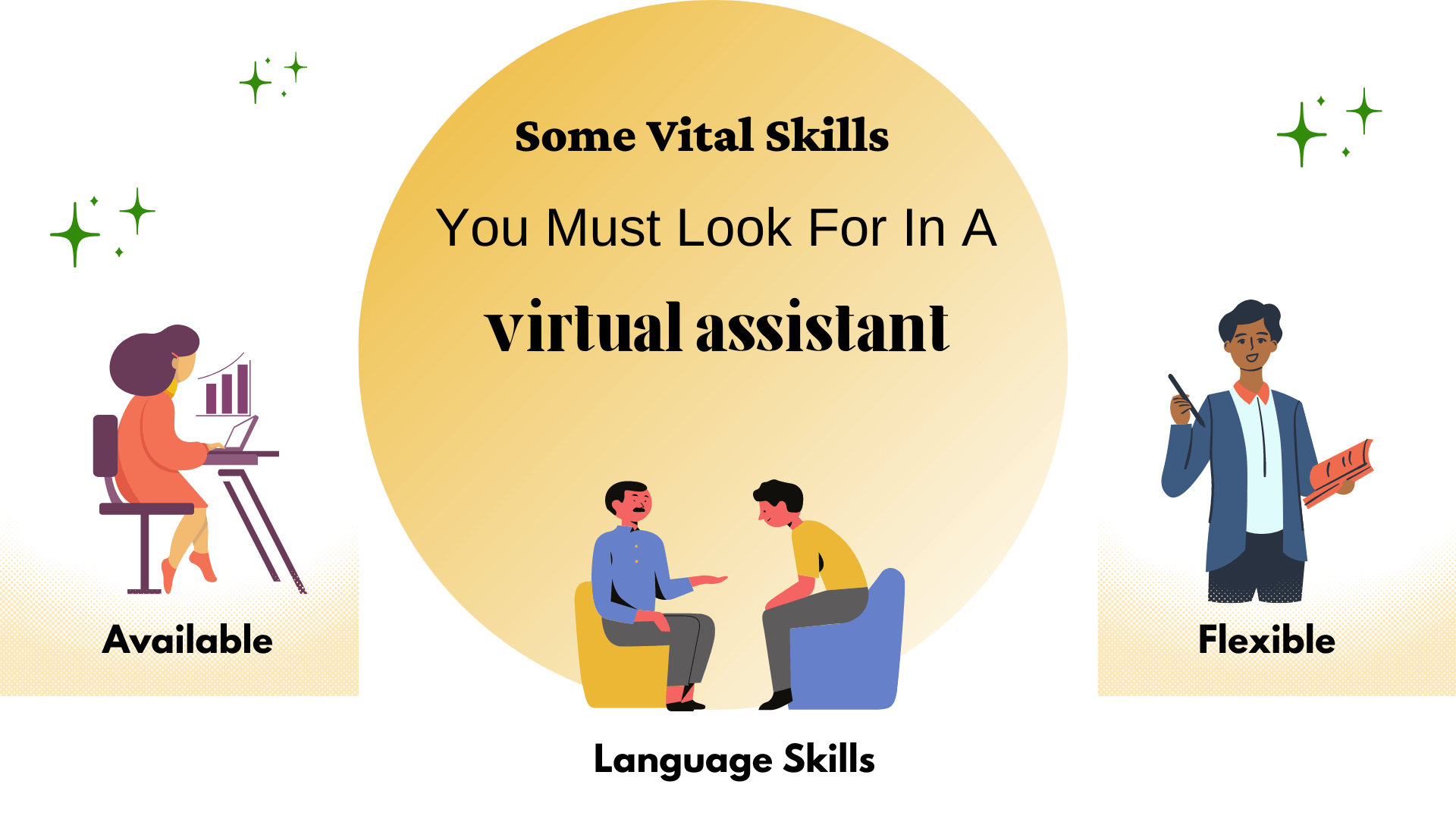 Some vital skills you must look for in a virtual assistant are:
Language Skills: It is critical to have the ability to converse in multiple languages. This helps to communicate better with potential customers and provide the right solutions.
Flexible: Sometimes, they might have to handle huge demands, so they have to manage everything and provide instant results.
Available: They must be committed to providing the best solutions for your business. It is important to provide timely revert to the customers.
You can hire experienced dropshipping VA to ensure that they efficiently manage your eCommerce business. You will have lesser responsibilities and invest your time in growing the industry on a large scale.
Why do you need to hire VA for dropshipping for your eCommerce?
Modern trends in the industry make the business successful. Let us look at the benefits of getting a virtual assistant: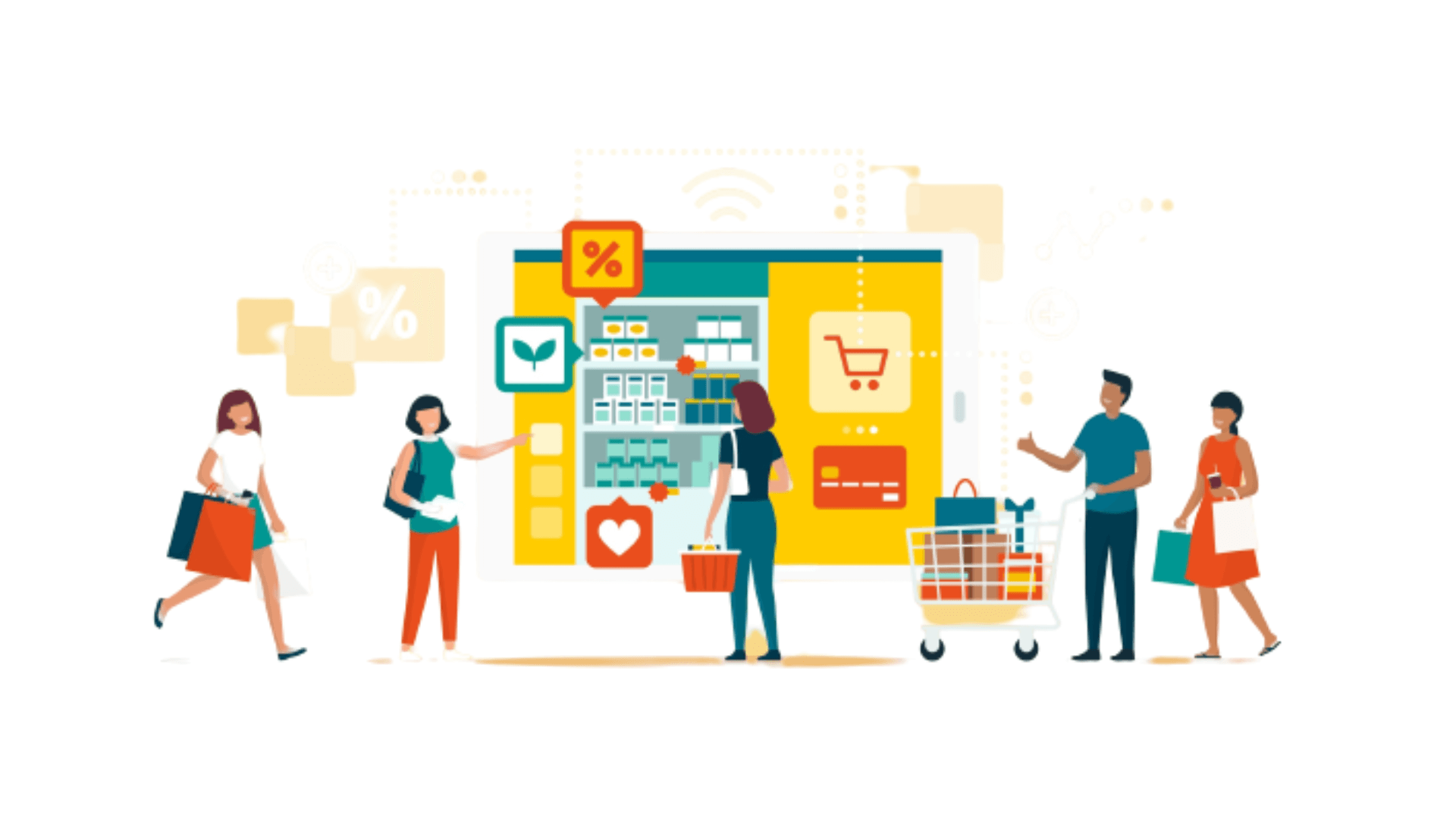 1). Save Money and Time:

A single dropshipping assistant will handle multiple tasks like product research, stock management, customer service and order fulfilment to let you focus on other aspects of the business. They are highly capable of sourcing the products at the best price.
2). Smooth customer service:

It is the best part of hiring a VA for dropshipping to outsource your services. This will remove your struggle to meet the customer's demands. They will keep track of the inventory and handle all the issues efficiently to provide great customer service.
3). Social Media Management:
Making a positive social media presence will help target more potential customers. You can hire a virtual assistant to run social media campaigns and track the insights. This will save you time and maintain a strong reputation on multiple channels.
4). Order Fulfilment:
They are highly capable of picking, packing, and shipping the orders per the customer's requirements. If you want, your dropshipping VA will track information and update the customers about its current status for a better customer experience.
5). Customer Reviews:
This is the most crucial aspect of running an ecommerce business to ensure that you provide satisfactory customer services. Reviews are a valuable source that helps improve your business and run smoothly.
6). Gain more profits:
A dropshipping virtual assistant will improve the business's profit by handling all the important tasks of an ecommerce store. They provide a solution to the customers to increase customer loyalty and satisfaction. It is important to expand the business at a large scale by adding new products and suppliers.
7). Less Responsibility:
As your VA works independently, you do not have to make any investments in resources. They won't be needed to arrange an office or provide any equipment to work. All such expenses are saved and bring better solutions for the business.
8). Multiple locations:
Your business can move effortlessly and faster when compared to traditional structures. With a wide collection of products, you get an edge over the competition and provide better customer service.
Who is the right Dropshipping Assistant for your business?
In finding a dropshipping assistant, there are a few things you'll want to keep in mind. There are three simple steps:
Find someone reliable and trustworthy, as you'll rely on them to run a successful business. So you'll want to make sure they're someone highly capable.
Look for someone knowledgeable about the dropshipping business. This person should be able to answer any queries you have and help you get set up with the right suppliers. It is important to make the right deals for your business.
You'll want to find someone who is organized and can keep track of your inventory and orders. They should ensure your products are shipped and arrive at your customers' doorsteps in perfect condition.
The last thing is to find someone who is cooperative and easy to work with. This is important because you need to get every update about the business to ensure everything is running smoothly.
What are the tasks you can assign to Dropshipping VA?
1). Live Chat Support:

It is a vital part of providing a proper customer service tool to ensure you have smooth customer support on the platform. A virtual assistant is trained to provide answers to customers and handle their issues efficiently.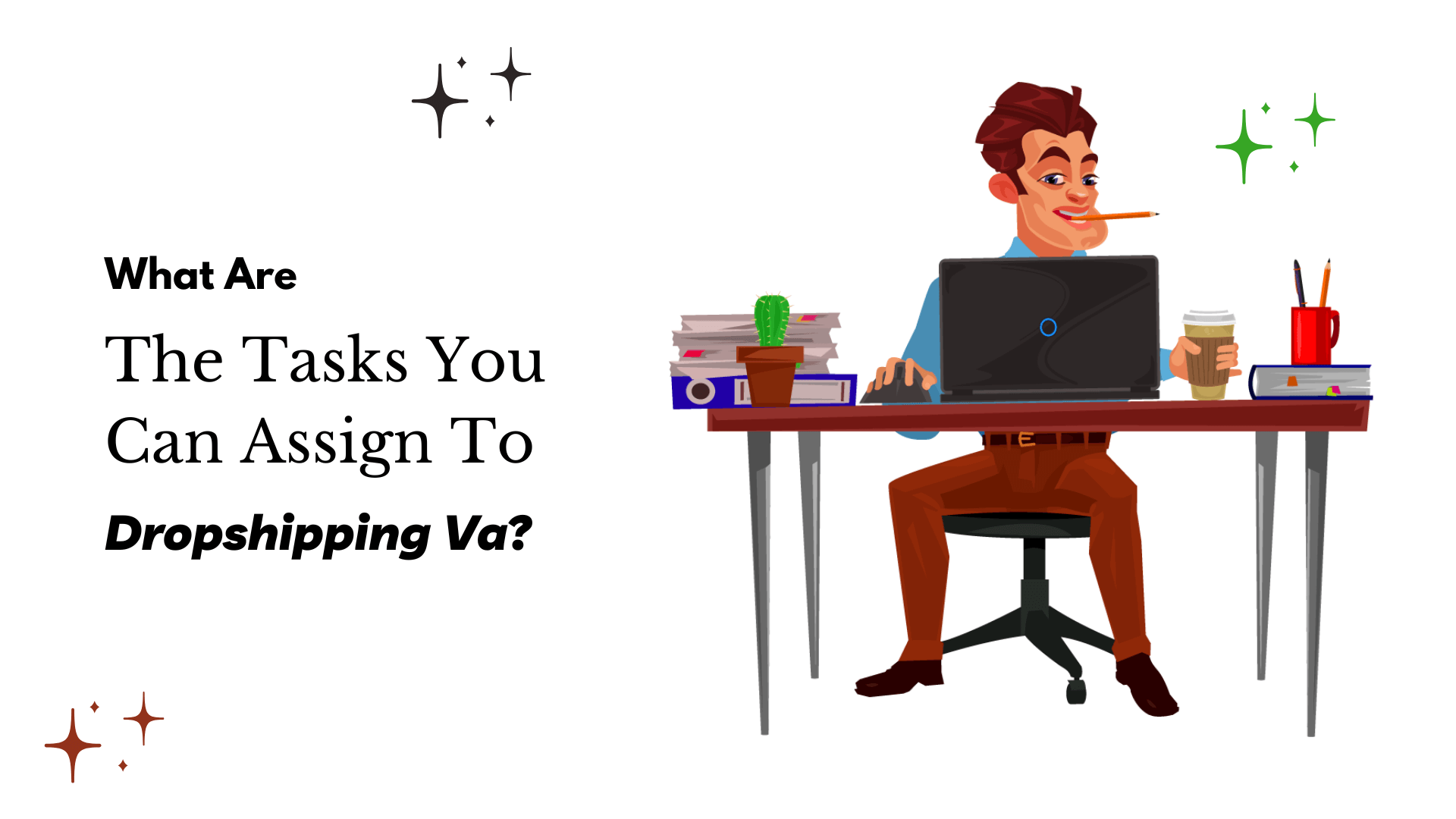 2). Handle returns and exchange:

When you run an ecommerce business, it is your responsibility to provide a seamless experience in returns and exchanges. So, even if you hire virtual assistant USA, they must be capable of managing your tasks to provide customer satisfaction.
3). Market Analysis:
They have the tools and resources to perform specific product and market research to give you valuable information. Provide them with particular commands to meet the requirements and expectations of the customers.
4). Customer Support:
It is important to maintain positive reviews and a quality user experience. They will help to create message templates, view past orders, answer customer questions, and confirm orders, comments, or returns and replacements.
5). Process orders:
The main aim to hire VA for dropshipping is to manage inventory, track shipments, download shipping labels, and verify the products. This is an important task that is time-consuming and requires great efficiency.
6). Track the status:
Even after successful orders, you just need to track all the information. The customer's experience will be affected if they cannot get the orders' current status. A dropshipping assistant will connect with the suppliers to track the information and update the customers. This reduces the risks of losing the order and negative reviews for your services.
7). Inventory Management:
The success of the business depends on the inventory. Some benefits of getting a virtual assistant for handling the stock are:
There will be no Out-of-Stock issues in your store
Update the customers about the products
Provide great customer satisfaction
Ensure the product supply is always available
8). Competition Analysis:
The dropshipping expert will help you understand your competitors and their behaviour in the industry. They will collect all the insights to ensure you take the right actions and beat the competition effortlessly.
How to hire a dropshipping assistant for your business?
Now that you have all the information, it is important to have the right hiring practices for the growth of your business. Let us give you the right flow:
1). Identify the requirements

Make a list of all the tasks you need to handle every day, week, or month. Highlight the tasks that are repetitive and time-consuming. You should assign these things to a virtual assistant to focus on business growth.
2). Build a job posting
Some things you should include to make the right decision are:
Your price range
Requirements
Locations
Roles and Responsibilities
Skills expected
Experience in the market
Make sure they are descriptive enough to ensure you land on the right dropshipping assistant for your business.
3). Interview
Take interviews of the most qualified and experienced applicants. They must meet all your requirements mentioned in the job posting. This will help you to reach the right applicant and eliminate unnecessary applicants easily.
Some things to consider are:
Ask your questions and listen to their solutions.
Know if they are right
Make sure they have a positive response
Understand their knowledge and experience
Share your requirements and expectations
Know their methods to handle tasks, challenges, and problems
Understand their plan to address unsatisfied customers
Ask enough questions about the role you are planning to hire them for and if they have experience in similar tasks.
4). Take demo:
Once you narrow down the list, it is important to check their capabilities. Many dropshipping services provide a demo to make it easier for you. This is a great method to remove technical difficulties and challenges from the process.
5). Make the final decision:
Get the best and most reliable assistant to handle all your tasks efficiently. Understanding their basic requirements, work experience, skill sets, and customer satisfaction is crucial. Pull all the information together and remove any hassle.
The End Note!
A successful business requires regular tracking, communicating, and collecting feedback. You know an experienced dropshipping VA has all the right solutions to meet the requirements of your business. Just make sure you have the right strategies to grow your business.
You can always reach out to virtual assistant services to remove your stress from working on time-consuming and repetitive tasks that add stress.