10 Email Marketing Tasks to Outsource To Your Virtual Assistant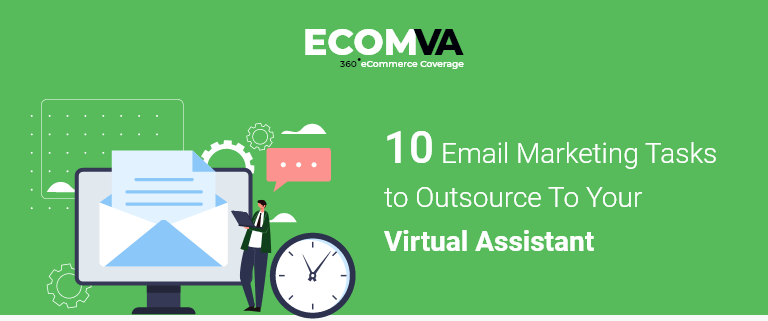 Email Marketing is one of the most profitable and direct marketing channels. Virtual Assistant Services will help your business to reach the target audience effortlessly. Building an effective Email is a critical marketing strategy that allows your business to engage in user engagement and branding.
Email automation experts can ensure you have the right approach while targeting your audience. Now save your time, energy, and efforts by outsourcing these tasks to e-commerce virtual assistants.
They will maintain a perfect balance in email marketing, email newsletters, email campaigns, marketing communication, and sending emails to customers.