The Launch of Ecommerce Surge Show – Your Ecommerce Growth Partner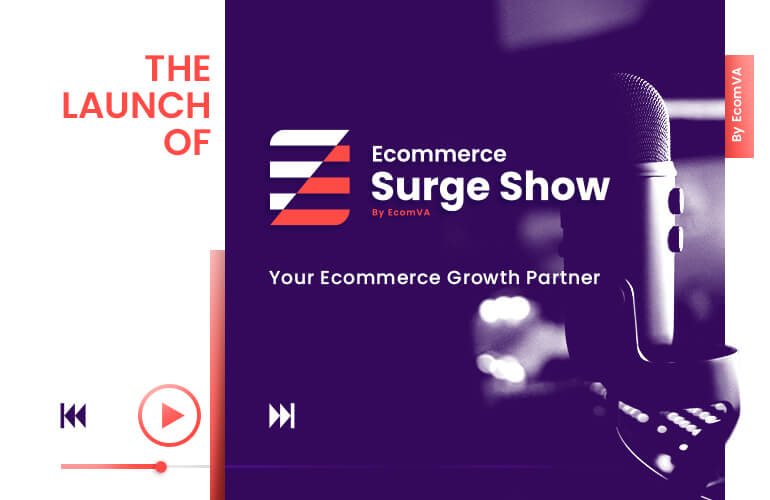 Are you an ecommerce business owner?
Still, struggling to grow your ecommerce business?
Do you end up spending your day worrying about the accomplishment of non-core tasks?
And how about discovering marketing strategies for your business, learning growth hacks to boost business growth?
Well, then you are at the right place. How?
We are incredibly delighted to announce the launch of the Ecommerce Surge Show!
A brand new ecommerce show where you'll get to listen to success stories of hundreds of ecommerce business owners, influencers, and growth hacking experts, and you can ask your questions and engage live with them.
There's some more exciting news for you! You can also embrace the show as a guest speaker.
More Questions, Right?
Let us clear it for you one by one.
How does the Ecommerce Surge Show benefit ecommerce store owners?
Our goal is to help ecommerce stores to surge their online marketing game along with helping them to manage their day-to-day store management tasks.
Who will be the host?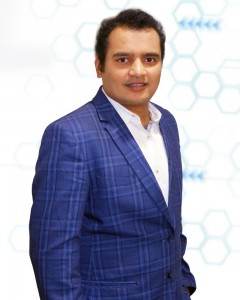 Our host is Harshal Shah. He is a founder and CEO of EcomVA, Elsner Technologies Pvt. Ltd., Braincube, Elsner Visa Consultancy, and a group of other companies.
He has more than 16 years of experience in the ecommerce industry & digital transformation.
His love relies on innovating, helping ecommerce businesses to thrive and digitally transform them.
Excited to know more about what you will hear on the podcast?
Let's unlock the box of secrets together!!
The Building Blocks of the Show!!
The podcast will be divided into two interesting segments, one is topic-based and the other one is interview-based.
For the topic-based, our esteemed Host Harshal Shah will select a specific topic to dive deep into it and share his experience and knowledge on the same.
For the Interview based, the host will interview eminent ecommerce experts The experts will share their journey of ups and downs, how they grew their ecommerce businesses and brands.
The Bonus part, they will also share some pro tips, hidden secrets, and their future predictions along with some hidden marketing strategies that are underrated or never made it to the online world.
Who is this show for?
Ecommerce Surge Show is for each and every ecommerce business owner out there.
Whether they are new ecommerce store owners, entrepreneurs, marketers, or even agencies who work on ecommerce stores.
Can I be the guest on the show?
Yes, as shared above, if you are an ecommerce store owner or an ecommerce store teacher, or either a marketing agency that helps ecommerce businesses grow.
You can contact our public relations manager and we will get back to you with the schedule along with a questionnaire.
What if I have a question?
You can mail us your question and we will try to answer your questions in person or in the next podcast.
What platform can I hear your show on?
You can visit our podcast page once the show is live. You can listen to each and every episode on our website or you can listen to it on the podcast player of your choice.
Ok now that we have shared it all, it's time to reveal the launch date and what you can expect from the initial episodes.
The launch date of The "Ecommerce Surge Show" is September 1st 2021.
We will launch 5 episodes altogether. Covering various topics around ecommerce businesses and growing them from scratch & taking them from million to billion-dollar eCommerce businesses.
From the 6th episode onwards, you will listen to ecommerce experts, their journey, ups and downs in their journey, and personal opinions & hidden secrets of growing ecommerce business.
The episodes will be published every week on Wednesdays.
And the best part of the Ecommerce Surge Show is, from each and every episode you will have some insightful takeaways which will help you in the journey of growing your ecommerce store. That will help your ecommerce business to walk on the path of growth & success.
Excited for the first episode? Subscribe fast to be the first listener of the show.