Amazon Fba Virtual Assistant: How They Help To Built And Protect Your Brand In Amazon Store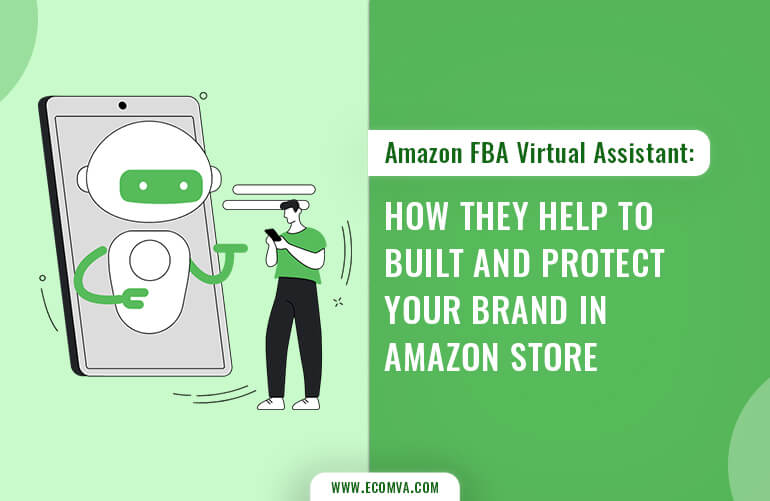 With the rapidly growing popularity of Amazon, it is becoming a difficult online marketplace for brands to ignore. In the USA, more than 50% of the population has an Amazon Prime membership. Therefore, being absent from the Amazon marketplace can lead to losing potential revenue. Furthermore, the competitors present on Amazon will have better leverage in the market than your brand. 
Amazon is an amazing eCommerce and online marketing platform that helps nurture your business and improve sales. Leveraging this platform, you can reach a wide variety of customers and shoppers. 
However, setting up and maintaining your store on Amazon requires significant expertise and time. You can hire Amazon virtual assistant to help you establish and maintain your store on Amazon Marketplace while you focus on critical business components. 
What is Amazon FBA? 
Online shopping is evolving with leaps and bounds, and so are customer expectations. In the era of enhanced digital accessibility, customers prefer online marketplaces that bring them a wide variety of categories and options. In simple words, they want several categories of shopping items listed under the same umbrella.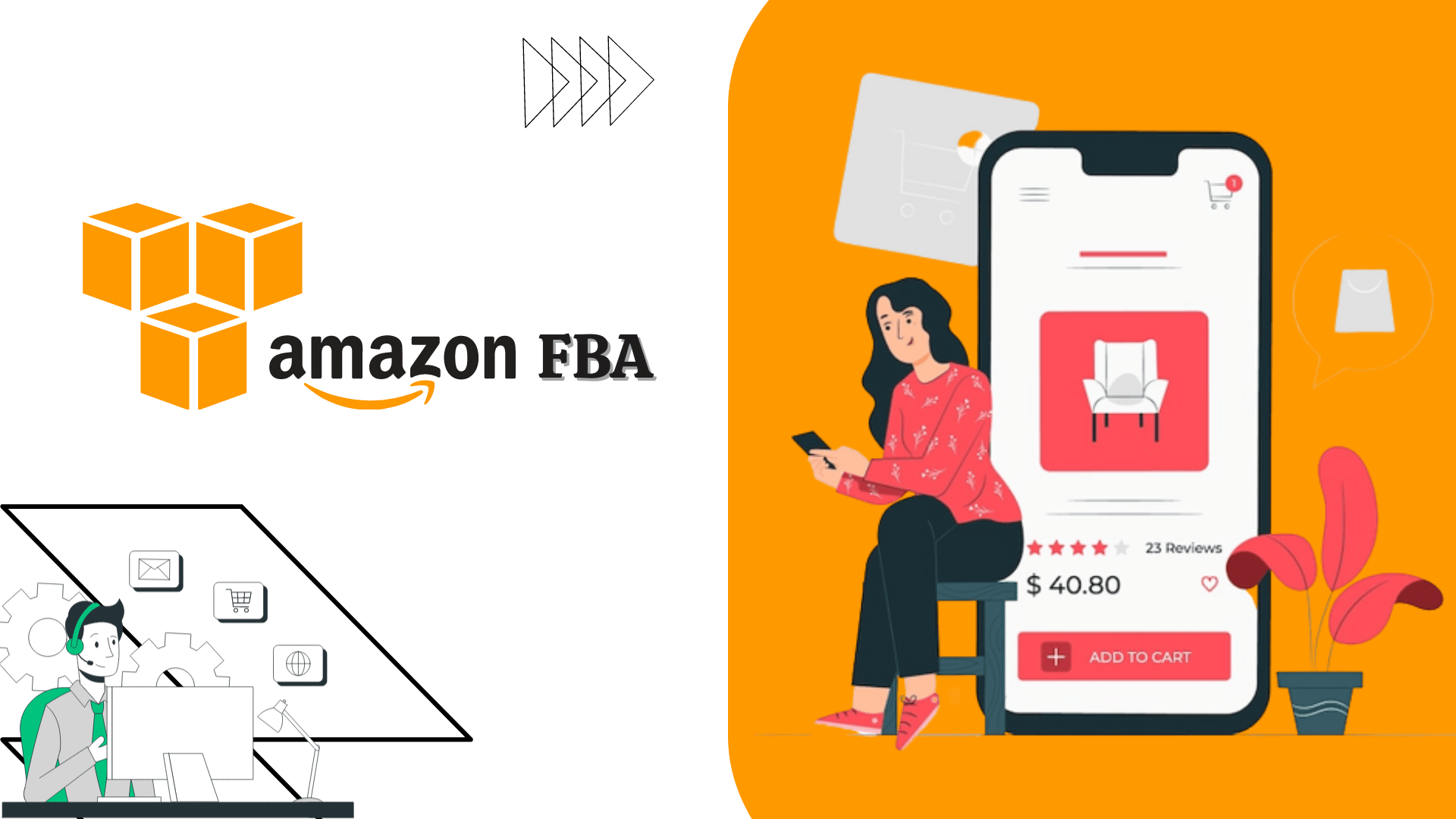 This doesn't just make shopping convenient and immersive but also saves significant time. 
With Amazon Marketplace, customers can you different products that appeal to their needs and wants at a single glance. 
To support the vast community of sellers and their target audience on the online platform, Amazon introduced its FBA service. So what exactly is the FBA service, and how can it help you as a seller on the Amazon marketplace? 
With an experienced Amazon FBA virtual assistant, you can unlock the benefits of this service provided by Amazon and, ultimately, manage your store more efficiently. 
With FBA professional service, you can leverage Amazon's powerful distribution channel, widen your customer reach and continue growing your business effectively.
FBA is an acronym for "fulfillment by Amazon." This means Amazon will take responsibility for managing everything about your business operations. 
They will ensure the fulfillment of the orders placed by your customers.

They'll also support your business through logistics management.

They can even provide dedicated customer support in the event of delays or concerns. 
With the support of Amazon FBA, you will have more time to focus your energy and resources on more critical business matters, such as evaluating the performance of your business in the industry and conceptualizing marketing strategies to enhance your reach. 
How Amazon FBA Works?
Your hired Amazon FBA virtual assistant can deal with creating product listings and updating your inventory on the Amazon platform.

Next, you'll just need to take care of packing the items that your customers ordered and shipping them to the Amazon warehouse. 

From there, Amazon FBA will take responsibility for managing the transportation of the orders to relevant customers. 

They will also share the shipping information with your shoppers to help them track their packages.
Most of the support structures that Amazon FBA offers to encompass a robust framework that will help you in expanding your business not just in the local market but globally. 
You may even qualify for free shipping when order values are a minimum of $25 for books and $49 for miscellaneous items.

Additionally, when your business qualifies for Amazon Prime membership, your customers benefit from it. They become eligible for receiving unlimited free shipping for 2 days. Your customers may also enjoy free one-day shipping in their preferred locality. 
Amazon FBA is beneficial for startups and small-scale businesses that don't have extensive financial flexibility and resources to manage the logistics, shipment, and delivery. 
So, if you are just starting out on your business and want to save money on resources opting for Amazon FBA can be an excellent solution. You can be omnipresent yet save precious resources. 
With the best Amazon virtual assistant, you can leverage several benefits of Amazon FBA. 
Benefits of Having Amazon FBA 
After knowing what Amazon FBA is and how it works, you might want to know if it is the right choice for a business or not. We've prepared a list of benefits after performing thorough research on Amazon FBA service: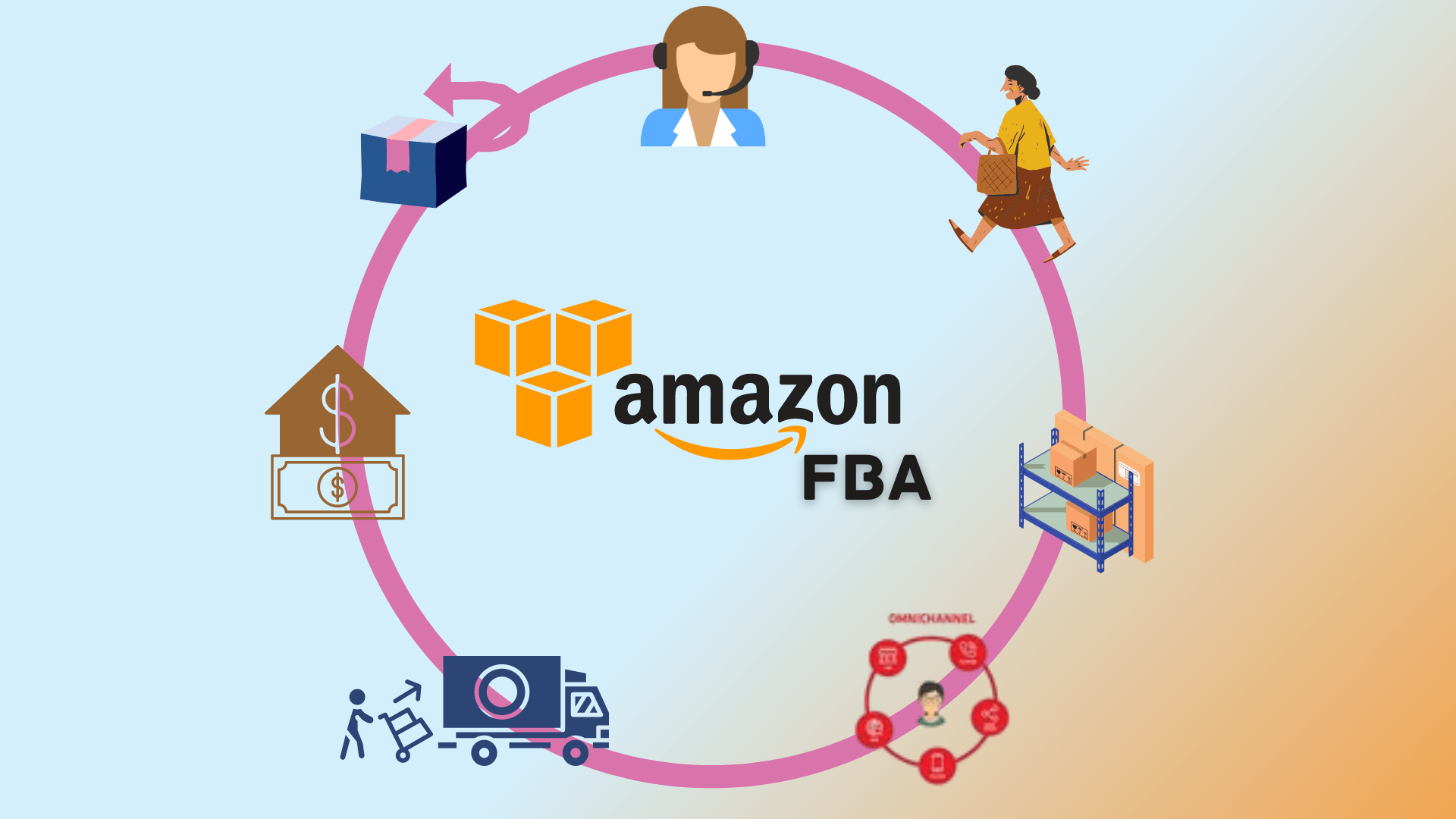 1]. Convenient Shipping and Logistics
Amazon does all the hard work involved with shipping and logistics. Your hired virtual assistant team needs to track your product listings, ensure you're stocked on the product and let the fulfillment service be taken care of the shipping from start to finish. For a minute fee, you get a huge and complex responsibility off your shoulders. 
2]. Cost-efficient Shipping Rates
Unsurprisingly, Amazon is a global fulfillment leader. Therefore, when you get support from Amazon, you will spend less on shipping expenses. Although you will need to deal with a subscription fee or shipping charge, it will be much less compared to the shipping expenditure you spend while taking care of all the logistics independently. 
Professional virtual assistant services USA can help you keep track of the inventory. 
3]. Effective Return Management
Your sales funnel doesn't end with the delivery of the product. In some cases, the customers might want to exchange or return the product. Return management is a part of the fulfillment process. And with Amazon FBA service, you can easily outsource this complex and time-consuming responsibility. 
4]. Customer Service Management 
FBA sellers can enjoy Amazon customer service. You can use the FBA platform and leverage Amazon's expertise to manage complex customer service needs. Channeling all of your services through a single platform for easy management. 
Hire Amazon virtual assistant to make the entire store management easy and secure.
5]. Fast Delivery and Satisfied Customers 
Products in FBA automatically receive the Prime badge. Therefore your products will qualify for Prime free shipping (to the customer) and reduced shipping times. Plus, you don't need to pay or charge your customers premium shipping rates since it's included with the service. 
6]. More Storage Space
Let's take a look from a practical perspective. Without FBA, how much inventory could you actually store? Do you have the financial flexibility to rent or own a commercial warehouse? Do you have the resources and manpower to move and manage inventory on that scale? 
This is where the Amazon FBA program really wins. You'll essentially enjoy unlimited storage space – for a minimal cost. Amazon has warehouses across the globe that can store a substantial quantity of goods. 
6]. Omnichannel Fulfillment
FBA enables you to sell to a targeted audience through the Amazon platform. However, Amazon has ramped up its offering through new multi-channel fulfillment solutions. 
With MCF service (or Amazon Multi-Channel Fulfillment), you can sell your products on several other platforms and channels (including BigCommerce and eBay) while still enjoying the benefits of Amazon fulfillment. 
With the combined power of Amazon FBA and FBA virtual assistant, you can strengthen your omnichannel presence. 
What is Amazon FBA Virtual Assistant?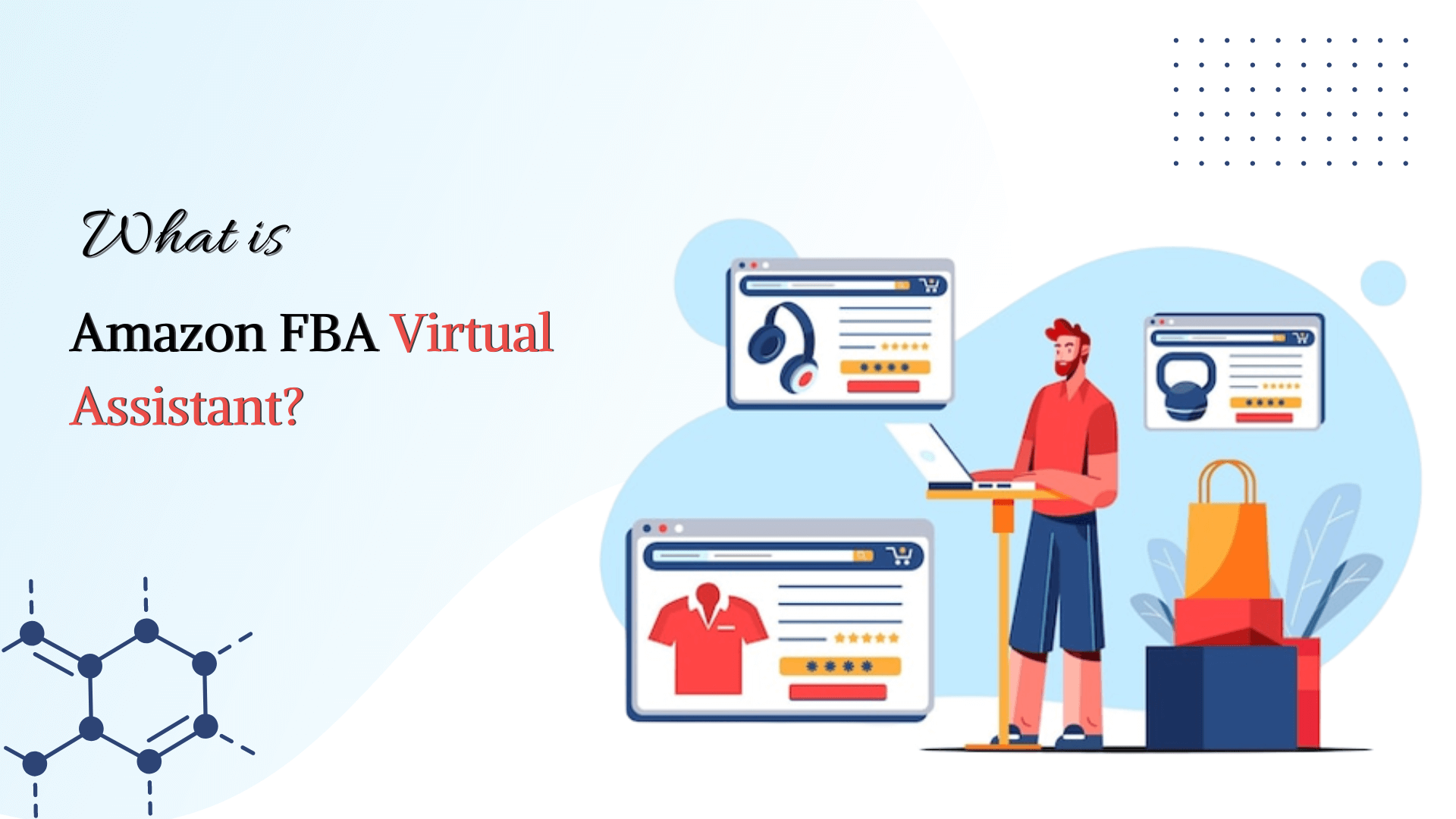 A virtual assistant is a remote contract-based professional who will help to manage the Amazon store, inventory, security, and a wide array of tasks. You can hire them for different purposes, such as writing product descriptions to manage online store security, depending on their experience and skills. 
Outsourcing some functions to amazon FBA virtual assistant will help save money and time and promote business growth. 
Getting assistance to manage your store on the Amazon marketplace will help improve productivity and eliminate extra operational costs. Professional virtual assistants have extensive knowledge, expertise, and skills to handle complex activities. This will help you to invest more time and resources in the core tasks of the business. 
How Amazon FBA Virtual Assistant Can Businesses With Amazon FBA Virtual Assistant? 
Amazon Brand Registry is a free program for sellers to register and protect the sanctity of their brand and business. 
With this program, your hired Amazon fba virtual assistant can submit your listings and lock them down so no other business will ever get to use them.
A trademark is defined as a legal brand name. It is a service mark encompassing any word, tagline, name, symbol, illustration, device, or combination that only a specific business owns and reserves the right to use. 
It serves as a registered legal identity for a specific product or service belonging to one seller or business. When you register for a trademark, ensure sure it accurately describes your product. 
Optimization of Amazon Product Listing
As your business expands, your listings gain traction and visibility. Yet, sometimes you might experience low conversion rates despite high click-through rates. 
These affect the performance of your business. With regular optimizations done by the best Amazon virtual assistant, you can prevent such performance issues. 
Wrapping Up
Online shopping has become the new normal, especially after the pandemic. To expand your business, you'll need to be present online and visible. Furthermore, you'll need to keep your business secure. Hire Amazon virtual assistant to strengthen and secure your store on the Amazon marketplace.